eBenicia.com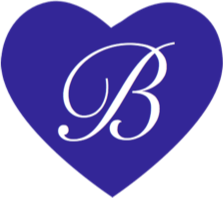 For Benicians by Benicians.

eBenicia is a web resource guide for people living in Benicia. We at eBenicia have put our collective experience of almost 100 years of living and working in Benicia at your finger tips.
Since 2000.


eBenicia was started in 2000 by a collaboration of Tony Shannon and Gretchen Burgess of Miyoji Productions. The original premise was simple, provide a way for all Benicia businesses to have a presence on the web. Every business got a free listing. Businesses who wanted a more prominent listing payed more to get more.
eBenicia was built by Benicians and is maintained by Benicians. According to our research, we are the only Benicia business directory which can boast this loyalty to local business. eBenicia operates under the firm belief that we must keep our money local.
In 2013 Gretchen started talking with
Linda Lawless
LMFT LMHC, a local psychotherapist, author, teacher and coach of self-directed wellbeing, about the importance of living and working in a healthy community. Ms. Lawless had co-created Benicia's first healthcare directory, People Helping People, in the 1990s and found it to be a welcomed community resource.
That conversation has changed the mission of eBenicia to be a directory that also improves the quality of life in our town by linking potentially collaborative businesses and making it easy for local consumers to quickly find the services and products they want and need.
We list all Benicia resources unless they engage in or provide services or products which are illegal or dangerous in nature, or do not contribute to health and well being of the people of Benicia.
Support your local businesses. And, when you do, tell them you saw their listing on eBenicia.com, the Benicia community directory!
It doesn't matter if you're looking for yourself, someone else or even the family's four legged companion, you'll be able to find what you want faster with the help of eBenicia. By staying closer to home you'll also be able to get there faster, safer and have more fun doing whatever is that makes you happy.